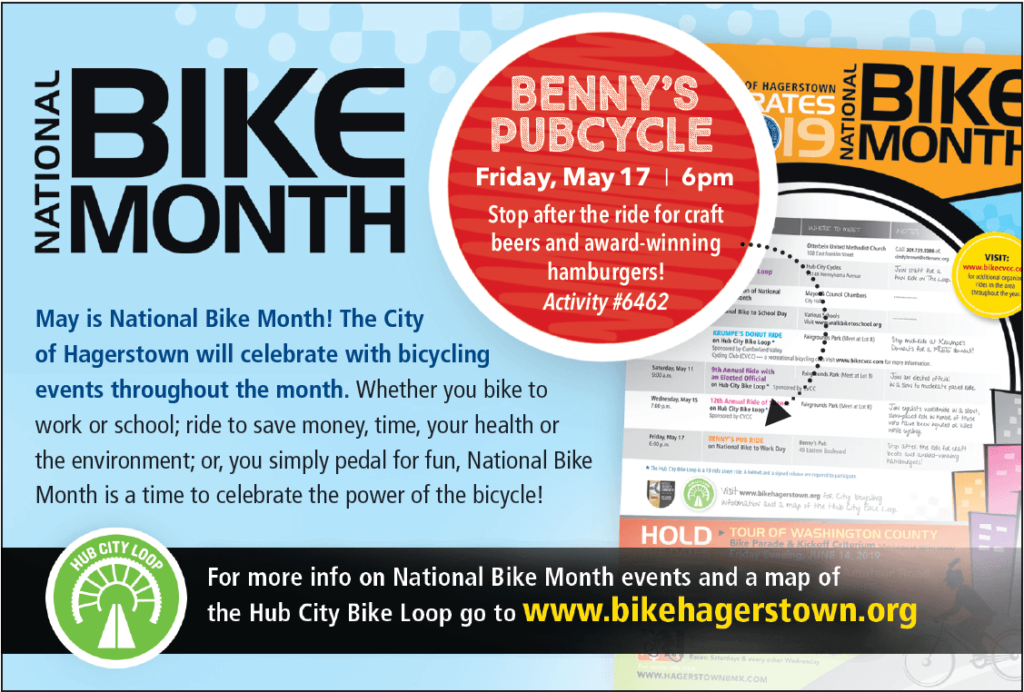 May is National Bike Month! Check the events calendar and visit bikehagerstown.org to view all the bicycle events happening this month. May 8 is Bike to School Day! Bike to Work Week is May 13-19 and Bike to Work Day is May 17.
Why is cycling such a great physical activity? It's aerobic exercise that also builds muscle, it's easier on your joints than other activities like walking or running, and it's a lot of fun! There are many trails you can cycle on in Washington County, including the 10-mile Hub City Bike Loop in Hagerstown!
Being active is an important part of staying healthy and feeling good. According to the U.S. Department of Health and Human Services, physical activity can reduce your risk of several chronic diseases like heart disease and cancer, improve your sleep, increase your energy and self-esteem, decrease depression, relieve stress, and help you live longer. Those are just some of the benefits of regular physical activity! Even if you don't meet the physical activity guidelines recommendation of 150 minutes a week of activity, a little bit of activity has benefits over doing nothing! Check out this article from the American Heart Association about why physical activity is so important for your health and well-being.