There are lots of places to walk in Hagerstown. Check out this map for a few downtown routes and all the points of interest you can walk to in the city. Some of the most appealing points of interest are the public art pieces throughout the city. There are many pieces of public art along the Hagerstown Cultural Trail. Here's a few highlights of public art around the city. Take a walk and visit them in person!
This mural on the University Parking Deck on N Potomac Street was painted by Barbara Ingram School for the Arts students.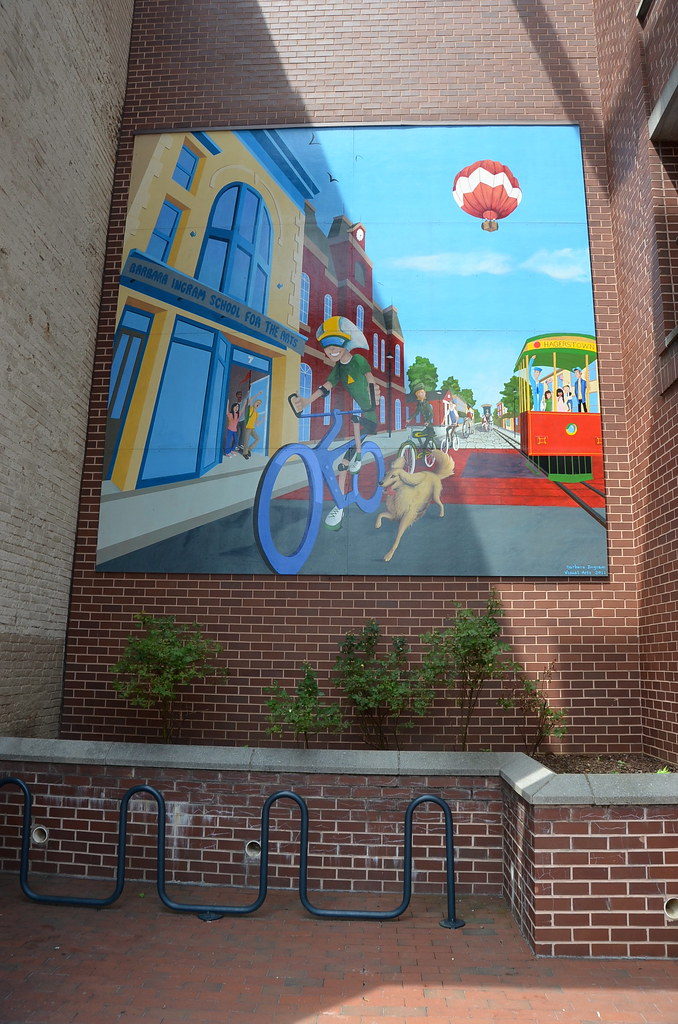 This sculpture can be found at City Park and is accompanied by a children's book of the same name by Amanda Hart Miller.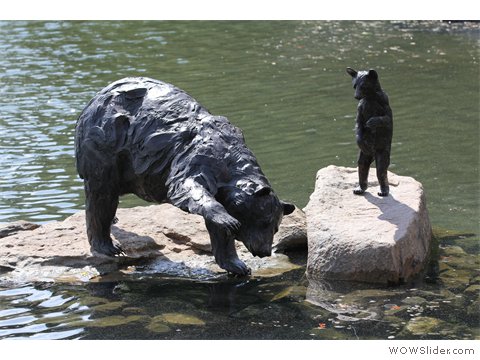 Painted by volunteers, this mural on the Memorial Blvd underpass shows a cheerful message to the children who walk past it on their way to school.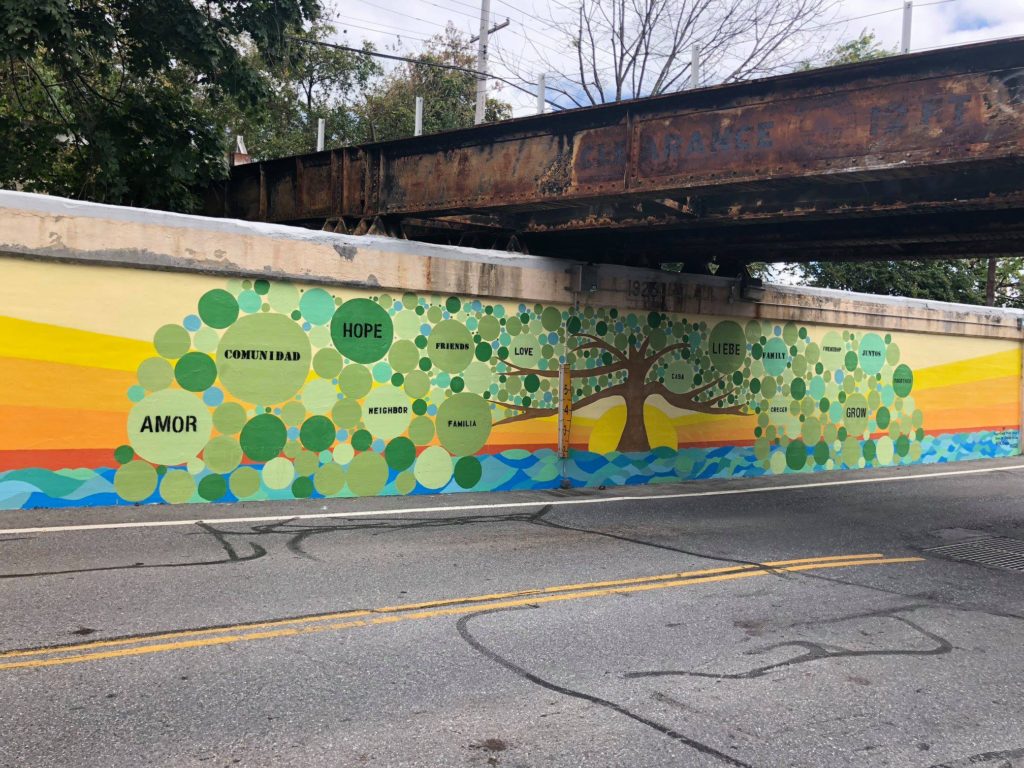 One of the newer additions to the Cultural Trail, this interactive sculpture features two seats.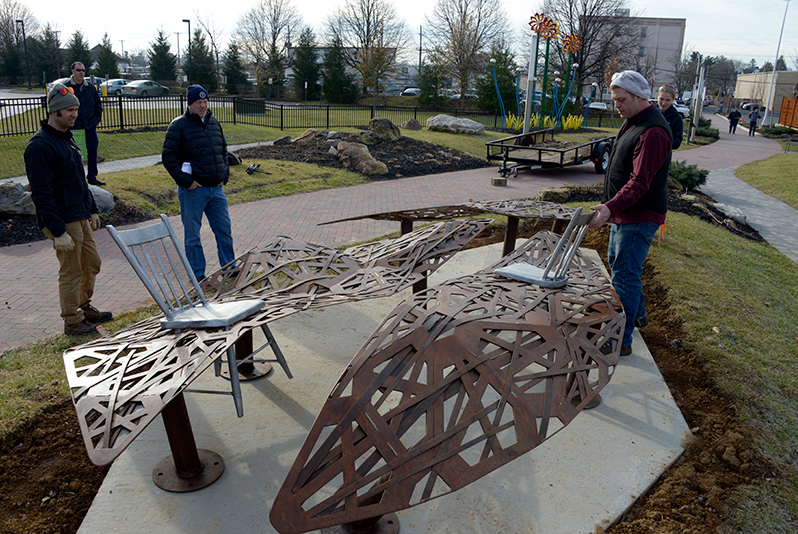 Butterfly and Hot Air Balloon Sculptures
These sculptures were painted by students from Barbara Ingram School for the Arts and can be found in various locations around the city.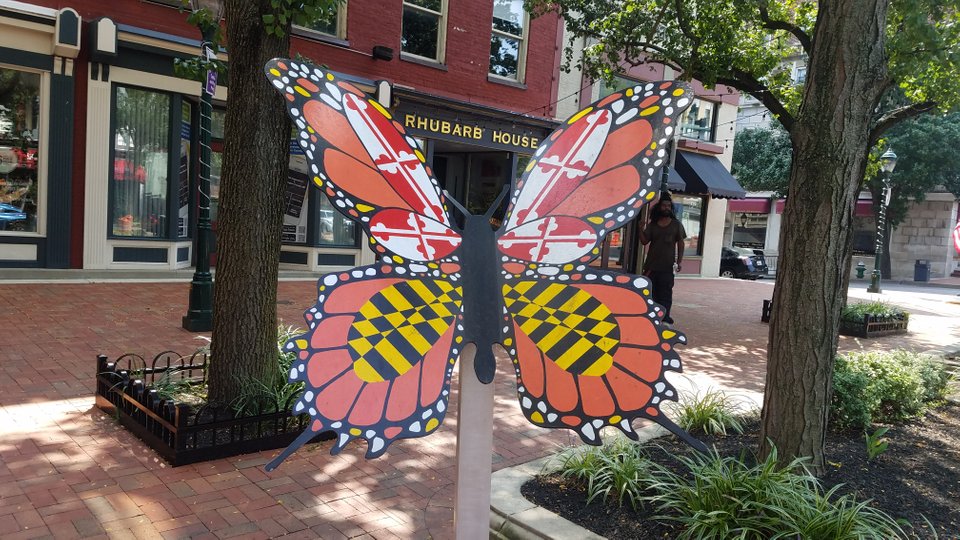 This Maryland-themed mural can be found at University Plaza downtown.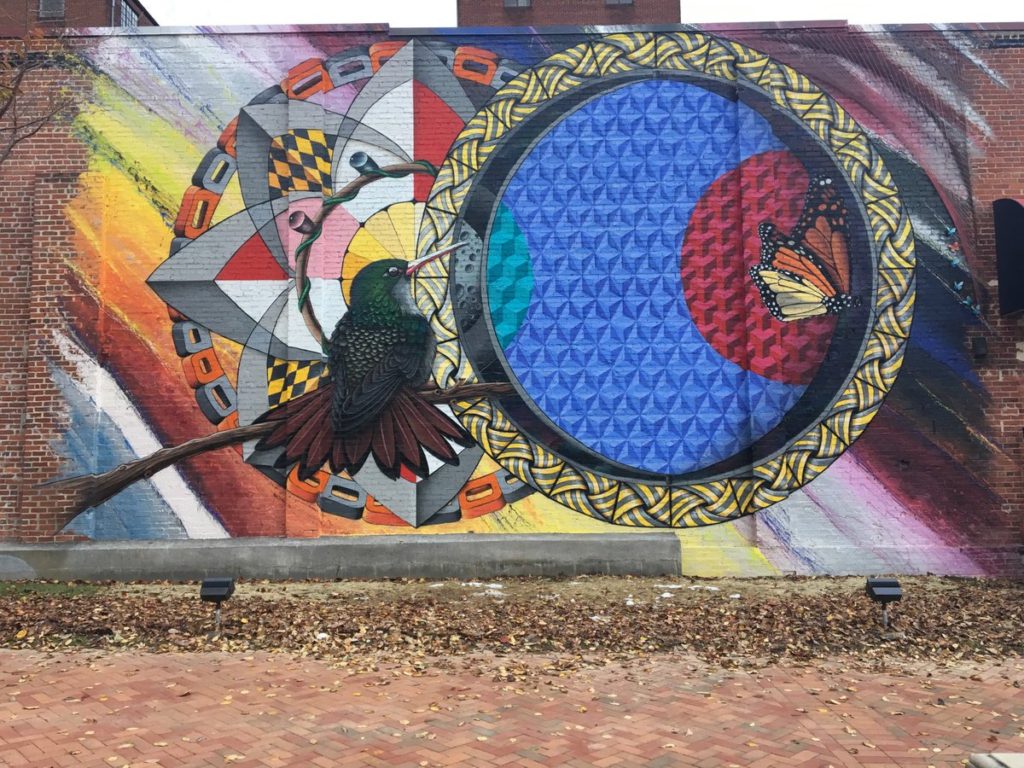 Picture from artist Eric B Ricks' Twitter
This mural at 45 W Franklin Street shows a view to Hagerstown's sister city since 1952: Wesel, Germany.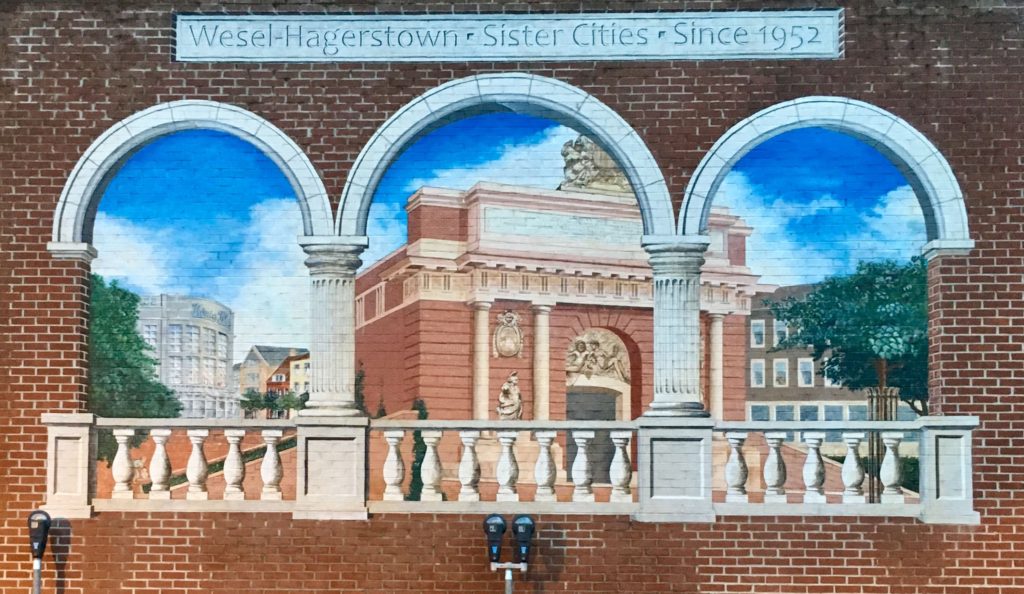 Building Blocks aka Mural of Unusual Size
No mention of public art in Hagerstown could leave out this unusually large, colorful mural along the Cultural Trail.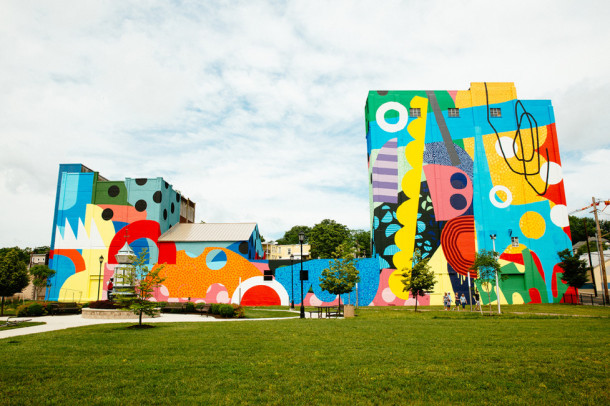 These are just some of the many public art pieces in Hagerstown. Walking, being outdoors, and viewing art can all boost your well-being. With spring here, now is a great time to get outside and view the art in Hagerstown in person!