By Charissa Hipp
With the number of five national parks and eight state parks in Washington County, there are countless hiking opportunities to enjoy the area's beautiful landscapes and connect with nature. Trail options exist for every age and ability, from flat paved surfaces to steep inclines and even a boulder field. So what are you waiting for? Grab some comfortable shoes, a trail map, water, snacks, and head outside for a hike!
If you're new to hiking or consider yourself a beginner in search of easy terrain, both the C&O Canal towpath and Antietam National Battlefield offer easy trails. The towpath is 184.5 miles in length, stretching from Georgetown to Cumberland, with more than 78 miles in Washington County. It is predominantly flat with very gradual changes in elevation and provides an array of changing landscapes and opportunities for exploration.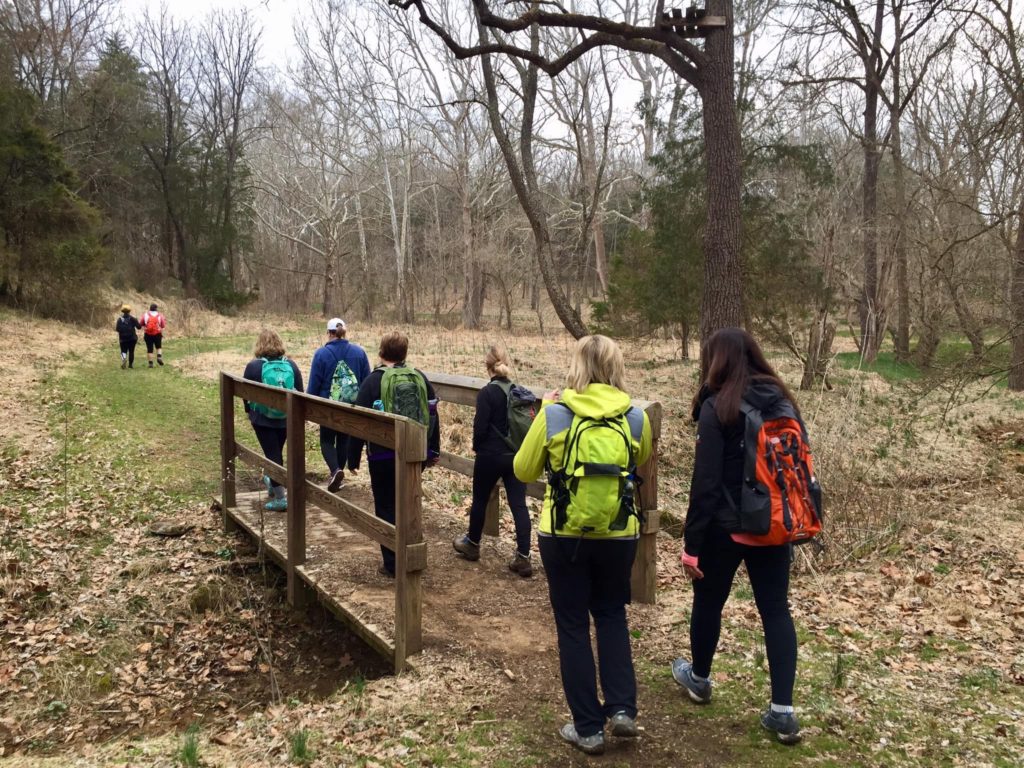 Antietam National Battlefield – Three Farms Trail
Most think of history when they think of Antietam Battlefield, but there are ten hiking trails and miles of paved park roads suitable for hiking. The trails range from a quarter of a mile to 1.8 miles in length, consist of varying terrain, and can be connected to create longer hikes. Wayside markers are located throughout the battlefield, explaining the historical significance of each area, and more extensive trail guides are available for purchase at the bookstore in the Visitor Center.
Adjacent to the canal, just past milepost 112, Fort Frederick State Park has two easy hiking trails perfect for enjoying flora and fauna. Near Fort Frederick is the southern terminus of the Western Maryland Rail Trail in Big Pool. It offers 26 miles of paved trail, also suitable for hiking, with beautiful views along the way. Phase IV. of the rail trail was just completed in March of 2019, extending it all the way to Little Orleans, Maryland.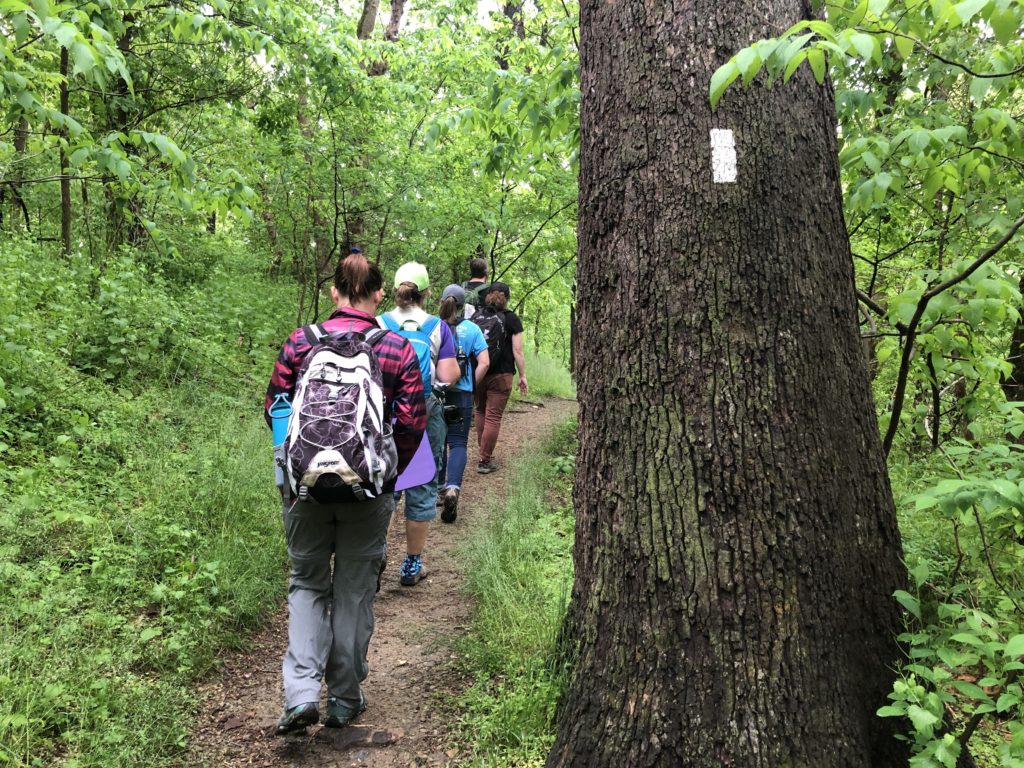 Appalachian Trail – Weverton
If you're interested in more moderate to difficult hikes, most of the 40-plus miles of Appalachian Trail that pass through Maryland are within Washington County. This includes many scenic overlooks such as Weverton Cliffs, White Rock, Washington Monument State Park, Annapolis Rock, Black Rock Cliffs, High Rock, and Pen Mar. You can plan a hike that lasts a few hours or a few days. The trail is rocky in sections and includes several challenging climbs that will surely get your heart pumping. When looking at the Appalachian Trail in its entirety, the Maryland section is considered easy, but when comparing it to other hikes in the region, some of the terrain is definitely moderate to difficult.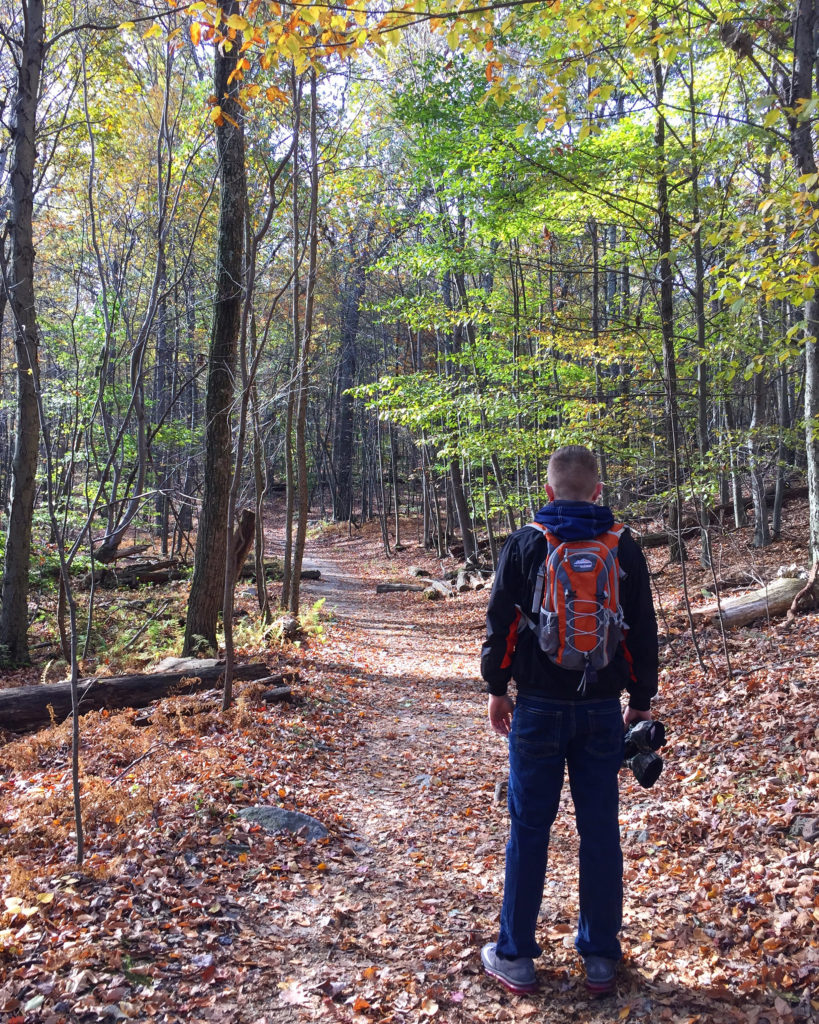 Appalachian Trail – Annapolis Rock
Greenbrier State Park, part of South Mountain Recreation Area, is a multi-use recreation area with its own system of trails. The park has almost 11 miles of trails and part of the Appalachian Trail passes through the park. Several of the trails at Greenbrier are easy, like the Green Trail near the visitor center, while others, like the Big Red Trail, are much more challenging.
The Maryland Heights Trail is one of the most popular trails at Harpers Ferry National Historical Park and. As the name implies, it is actually located in Maryland but offers beautiful views of the historic town of Harpers Ferry, West Virginia; the confluence of the Potomac and Shenandoah Rivers; and the C&O Canal towpath. The trail varies in length from approximately 4.5 to 6.5 miles, depending upon your starting point and often on parking availability. It's a heavily trafficked trail with steep and rocky sections that intersect with the challenging Stone Fort Trail, showing the position of Civil War artillery batteries.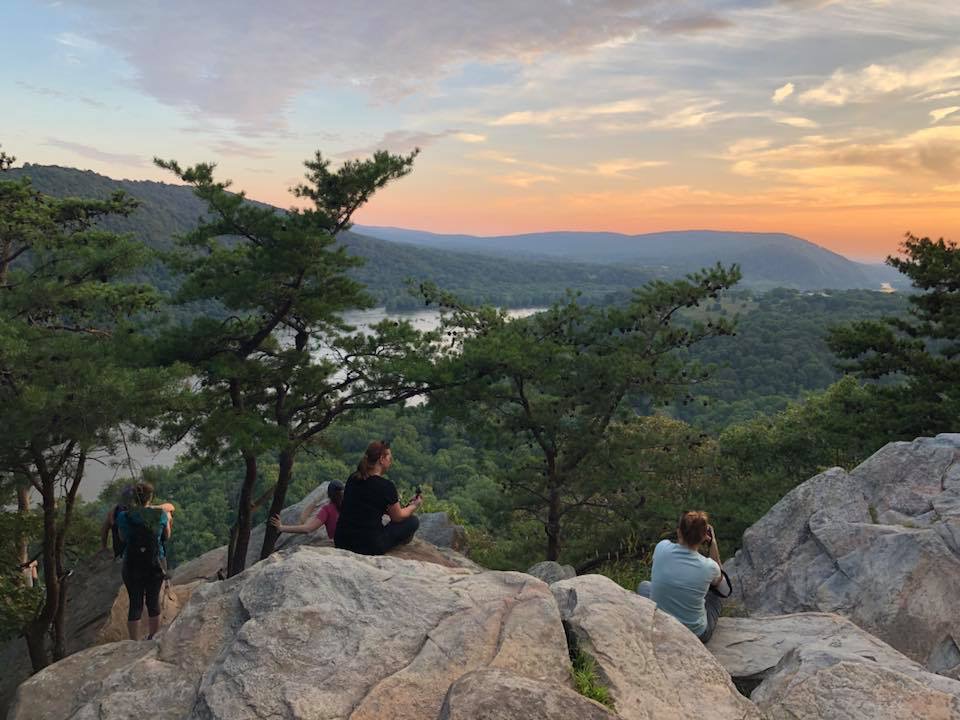 Weverton Cliffs
Hiking is a wonderful way to explore and appreciate the beautiful scenic landscapes in Washington County, plus connecting with nature has been scientifically proven to benefit your physical and mental health. Be sure to know your route before you begin (cell phone coverage is not always reliable) and follow trail blazes carefully to stay on course. Always have plenty of water and trail snacks. Be prepared for hiking conditions, temperature and terrain, and practice Leave No Trace principles when on the trail. Protect yourself against ticks and be aware of potential wildlife encounters with black bears, timber rattlesnakes, and copperheads. Most of all, enjoy exploring Washington County!