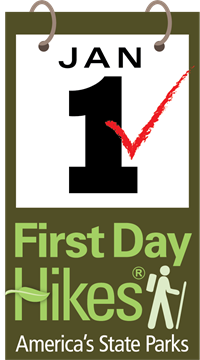 Time of Event: 10:00 AM to 2:00 PM
Meeting Location: Meet at Greenbrier State Park Visitor Center – 21843 National Pike, Boonsboro, MD 21713
Degree of Difficulty: Moderate hike; Self-guided; Great for beginners and families
Length of Hike: Approximate distance of 1 mile
Things to Bring: Dress for the weather! Wear warm layers and the appropriate footwear (i.e. waterproof hiking boots). Bring a water bottle or coffee mug for refreshments at the Visitor Center after your hike.
RSVP: please call the Greenbrier Visitor Center at (301) 791-4656. RSVP's are encouraged but not required.
Additional Information: Enjoy a mildly challenging, self-guided hike on the Green Trail at Greenbrier State Park. Starting at the Visitor Center, this loop trail features interpretive markers on various tree species found in the region as well as interesting changes in elevation and vegetation. Dogs on lead are welcome.