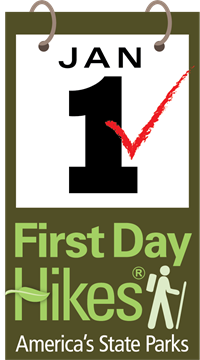 Time of Event: 11:00 AM to 2:00 PM- Self-Guided. Ranger-guided Hike begins at 2:00 PM
Meeting Location: Meet at Gathland State Park at the Gathland Hall Museum, 900 Arnoldtown Road, Jefferson, MD 21755
Degree of Difficulty: Moderate hike; Self-guided from 11:00AM to 2:00 PM; Ranger-guided hike at 2:00PM; Great for history enthusiasts of all ages.
Length of Hike: Approximate distance of 1 mile.
Things to Bring: Dress for the weather! Wear warm layers and the appropriate footwear (i.e. waterproof hiking boots). Bring a water bottle or coffee mug for refreshments at Gathland Hall after your hike.
RSVP: To RSVP, please call the Greenbrier Visitor Center at (301) 791-4656. RSVP's are encouraged but not required.
Additional Information: Enjoy a moderate, self-guided hike around Gathland State Park and the new Crampton's Gap Trail featuring interpretive markers about the Battle of South Mountain. Start at the Gathland Hall or Lodge museum, take a walk around the park to see some of the remnants of the Townsend estate, ending with the Crampton's Gap trail behind the War Correspondent's Memorial Arch. Dogs on lead are welcome.