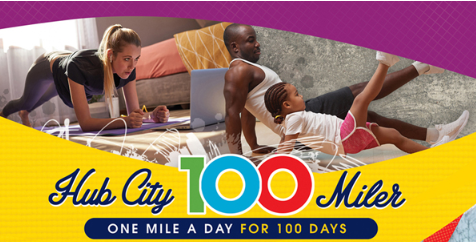 ZOOM into Fitness and a Healthier YOU!
January 15, 2021- April 24, 2021
The goal: Walk/run 1 mile a day for 100 days. You can get fit and healthy at home or outdoors! Aerobic activities such as yoga, biking, or zoom fitness classes count as "miles." Throughout the 100 days, weekly emails offer motivational tips, recipes, and ideas to reach your daily miles. Plus, you'll be invited to join a private Facebook group to share your experience with other 100 Milers!
Registration is now open!