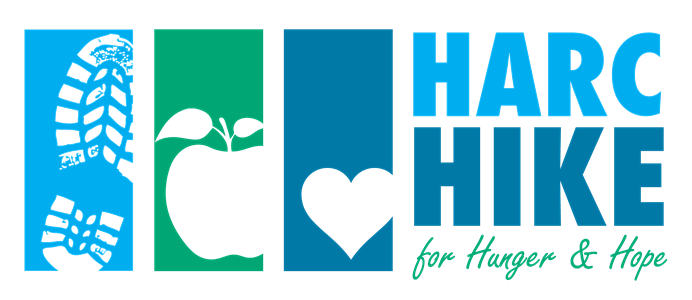 Proceeds benefit HARC & Micah's Backpack
Saturday, September 8, 2018
Hike distances: 4K (2.5 miles),10K (6.2 miles), orHalf marathon (13.1 miles)
Check in: 7 am, 9 am or 10:30 am depending on hike distance
Beautiful setting, walk/run, music, food and fun!
HARC Hike for Hunger & Hope is a non-competitive fundraising event open to all ages. This fully supported hike on the beautiful C&O Canal towpath. You can look forward to snacks, water & Gatorade refills along the way.  All hikes will be along the C&O Canal in Maryland and will end at the beautiful Shepherd Springs Retreat Center with a very short hike through the woods.  All hikes will end at our "Celebration" pavilion where participants  can relax and enjoy a delicious lunch and friendships.
This year's hike will include two levels of "photo scavenger hunt," one for younger children to give them a fun activity while enjoying the outdoors, and the other for older youths and adults with prizes for the winners.
All hike groups are fully supported with "sweepers" to ensure everyone makes it back safely.
We will all meet at Shepherd's Spring Outdoor Retreat Center and you will be driven to your start point. Start points on C&O Canal towpath are Taylor's Landing, Snyder's Landing, and Antietam Aqueduct. Walk or run back to Shepherd's Spring while enjoying water & Gatorade refills and snacks along the way. Children can participate in a nature scavenger hunt or photo scavenger hunt. Youth teams are eligible to compete in the photo scavenger hunt challenge. Following your hike, enjoy a picnic, music, and fellowship.